Aloe
36"X30" LED Aluminum Rectangular Frameless Bathroom Mirror
Aloe is a mirror with a classic shape that has a very modern characteristics thanks to its LED back light. Power LED technology ensures that the light is even and strong. The mirror is manufactured from the highest quality crystal glass panes which prevents the mirror against humidity and corrosion.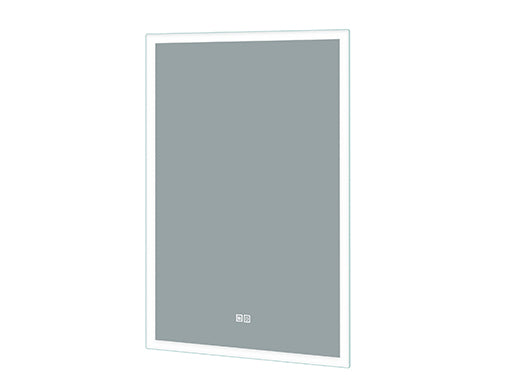 HD COPPER-FREE ENVIRONMENTAL
PROTECTION SILVER MIRROR

5mm high definition copper-free environmental
protection silver mirror anti-oxidation,
no blackening

ECO-FRIENDLY MATERIAL MIRROR
NOT HARMFUL TO HUMANS

By removing lead from the production process,
we not only ensure user safety, but also protect the health of the workers on the production line.

SHATTERPROOF GLASS

Multi-layered, more protection. Scatter prevention and explosion-proof membrane, shatterproof,
shattered glass will not be spilled out even impacted by external force, more safe and protective.