See it's Effect and Details in Model Rooms
Interesting, delicate, and at the same time very modern illumination pattern, make this LED mirror perfectly match all modern arrangements.High popularity of this mirrors stems from its large area of illumination. LED lighting running / installed along the perimeter of the mirror makes it extremely clear and excellent for illuminating the face during daily care.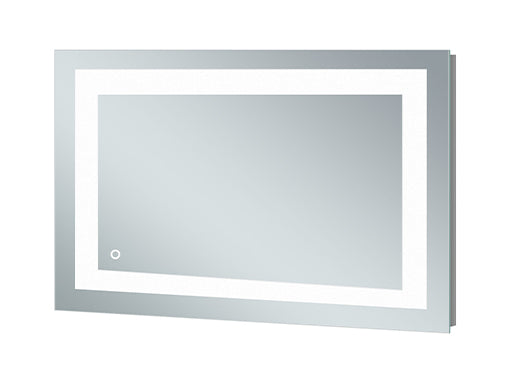 Classic Aesthetic
Suitable for a variety of scenes.
Dimmable
Colour temperature adjustable LED lighting ranges from 3000K (warm white) to 6000K (cool white) operated.
Guaranteed Quality
Our Mirrors have been tested and authenticated. The explosion-proof glass protects your safety while the soft light reflects your beauty.
Quality Assurance & Details
UL Certification

Being with UL Certification, this LED Mirror meets standards of sustainability, safety, and the quality.

Soft Light

The Mirror has integrated illumination to provide better light for makeup or shave in bathroom.

Smart touch

This LED Mirror is Featuring a safe and easy to use touch sensor switch control.

Energy Saving

This Mirror use LED bulbs, which last a lot longer and use less energy than typical bulbs.