See it's Effect and Details in Model Rooms
Enliven your master suite or expand a cozy seating arrangement with this understated and eye-catching full-length leaning mirror. Crafted with an engineered metal frame, this piece features clean lines and neutral finish that complements your existing design decor. It's perfect for leaning against the wall in your bedroom or guest room, and for letting the natural sunlight bounce around your space, making your room look bigger.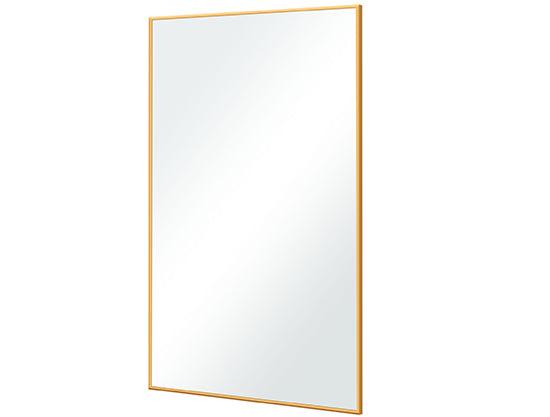 Classic Aesthetic
Suitable for a variety of scenes.
Cozy Style
The simple design of our FLOOR MIRROR paired with the warm, neutral colors make for a timeless accent piece.
Extend the Space
Oversized surface and ultra-thin frame of WALL MIRROR extends the space and make the room big and bright.
Quality Assurance & Details
High-definition

High-definition, clear silver glass provides distinct, lifelike image and well-lit reflection!

High Stabilization

This Full Length Mirror has stable and anti-slip bracket on the stand, not easy to turn over.

Safe Packaging

Each Mirror is packed in new carton, which is thick cardboard and has inside protective layer.

Explosion-Proof

This Full Length Floor Mirror is covered by explosion-proof membrane, protecting you and your family.