The 5 best mirrors for your home
Mirrors are essential for home decoration, every family will have at least one mirror, or large or small, or flat mirror or convex lens.Everyone knows that dressing up a space with a mirror makes it visually perceived as larger. It is also a necessity for every member of the family to get dressed, to see ourselves visually and to make us more aware of ourselves. So this article will tell you the 5 best mirrors for your home décor in Neutypechic.
Tulip 64"X22" Large Rectangle Anti-fog LED Mirror
This full length LED mirror is both an effective decoration and a practical device that, thanks to its suitable position, visually enlarges any room. A tall freestanding mirror comes in handy when measuring clothes and choosing everyday outfits.Tulip bathroom mirror with lights for bedrooms and living rooms visually enlarges the interior, it is therefore worth using in narrow spaces - a large LED mirror visually enlarges and brightens the room, making it look fashionable and extraordinary.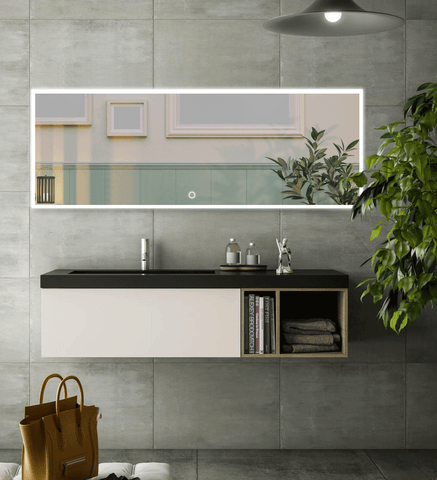 Vincent 64"X22" Modern & Rustic Dark Walnut Beveled Arch Mirror
This full-length wall mirror is designed with a stepped wooden frame, makes a sleek, eye-catching addition to any modern bedroom or entryway. Mount it to your wall with the included screw kit, or lean your mirror up against the wall for a more casual look.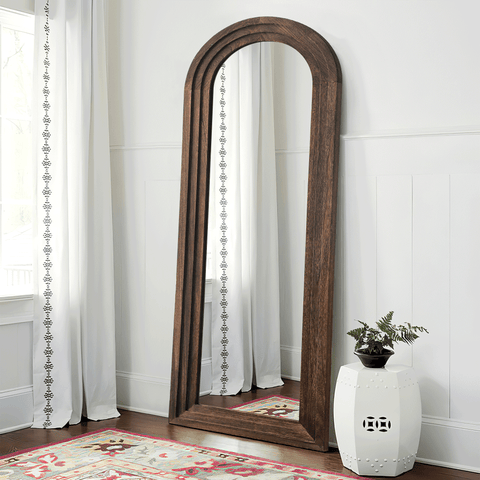 Doris 64"X22" Aluminum Alloy Thickened Framed Floor Mirror
Enhance the beauty of your living room, vanity, entry room, and bathroom with this full-length mirror. The simple design of our floor mirror paired with the warm, neutral colors make for a timeless accent piece. Hang it in a spot that feels a little sparse, or make it the focal point of a gallery wall. Because the mirror's silhouette is clean and graphic, it'll fit seamlessly into just about any space. Available in multiple sizes and finishes.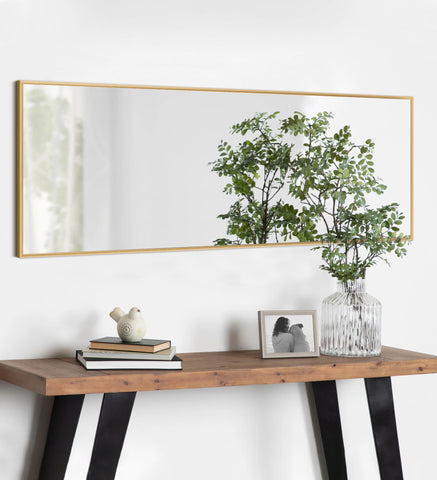 Kaia 32" Metal Framed Wall-Mounted Bathroom Round Mirror
What's one easy way to make a room feel bigger with minimal effort? A round wall mirror of course. Our Adelaide Mirror has generous proportions, teamed with an ultra thin frame to keep the mirror looking understated even with its size.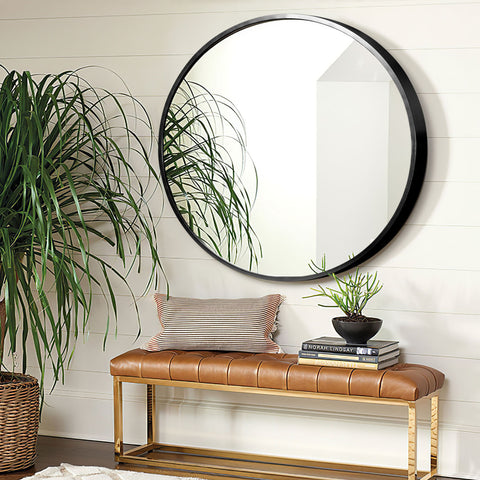 Mandy 64"X21" Modern & Contemporary Framed Lighted Bathroom Mirror
The highest quality aluminum-backed glass provides you with a clear, crisp, and flawless reflection. This stylish wall mounted LED mirror has stronger light to illuminate your face, there is no shadow on the mirror so that you could see the truest face. The high-quality built-in touch panel system provides functionality that would be more higher-end than the traditional switch. It is designed to make life easier.