NEW
DIY Mirrors Collection
Mirrors of various shapes fit different rooms and styles. Here in this collection, Neutypechic offers a variety of mirrors: arch mirror, round mirror, rectangle mirror, irregular mirror, free-standing mirrors, etc. for you to choose from. Decorate your rooms with the most suitable shapes for the style you like and create the best atmosphere in your space.
What is DIY?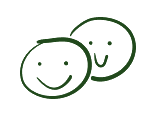 Improve Your Mood
can have on your mental health is that it helps reduce stress and anxiety
New Skill
you can turn it into a fun hobby or even sell your work
More Time with Family
kids will not only feel involved, but will also be learning new things as well.
Save You Money
by working on projects yourself as opposed to paying someone else to it