Influencer Program Refer Neutypechic & earn cash!
Earn up to $150 commission from each sale,and get free samples and discounts for your audience.
Join Now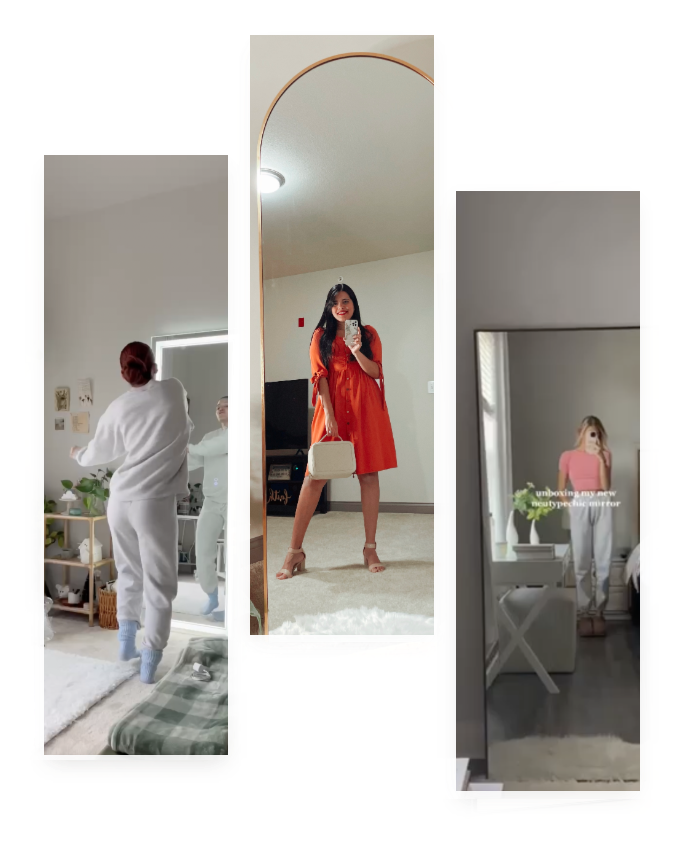 Why Choose NEU?
Neutypechic is a mirror brand that designs and produces chic & quality mirrors that have met thousands of families needs, gym needs and fashion store needs. Our well-designed mirrors are stylish, up-to-date and popular, we are confident to say our mirrors are the first choice among stylish women with passion for quality and tasty lifestyle.
What Can You Expect From this Program?
Exclusive Discounts & Free Mirrors
Once you become a member of our program, you can expect to receive exclusive discounts. Excellent affiliates can expect extra rewards, with one or more mirrors sent from us for free. The shipping fee and taxes are all covered by us. Later, when we have more new arrivals to come, you are also getting the chance to be the first ones to receive our latest products to try for free.
Increase Your Social Media Visibility
As a social media influencer, your followers would love to hear from you at times, and it would be great if you can bring new things and new look in front of them. People love to be inspired and we are happy to provide that fresh content to your account. What's more, we would also share your content on our social media, which means you also get exposure among our brand followers. We believe this is a win-win cooperation.
10%-20% Commissions
The even better thing is that you earn commissions through this program. Anyone purchases a product though your link, you earn commission from this successful purchase. The commission fee ranging from 10%-20%. Order Tracking Ways: Affiliate Links, Social Media Accounts, Exclusive Discount Codes, etc.
Join Now
How the Neutypechic Influencer Program works:

Apply
Click the button join Neutypechic's Influencer Program and receive your unique referral link.

Refer Neutypechic
Use the unique referral link on your website, in newsletters, social media or any other channel.

Earn Cash
Receive commission for each customer who places an order with us after clicking your unique link.
Join Now