See it's Effect and Details in Model Rooms
Perfect for giving you a full view of your outfit, full-length mirrors are great for helping you preen and primp while also making your space look larger. This full-length mirror is an eye-catching addition to any modern suite. Rectangular in design, its frame comes crafted from anti-rust aluminum alloy, while the glass inside is made from shatter-proof glass. Its versatile design allows you to keep it on the ground, lean it against the wall, or mount it on any wall to save space.
Classic Aesthetic
Suitable for a variety of scenes.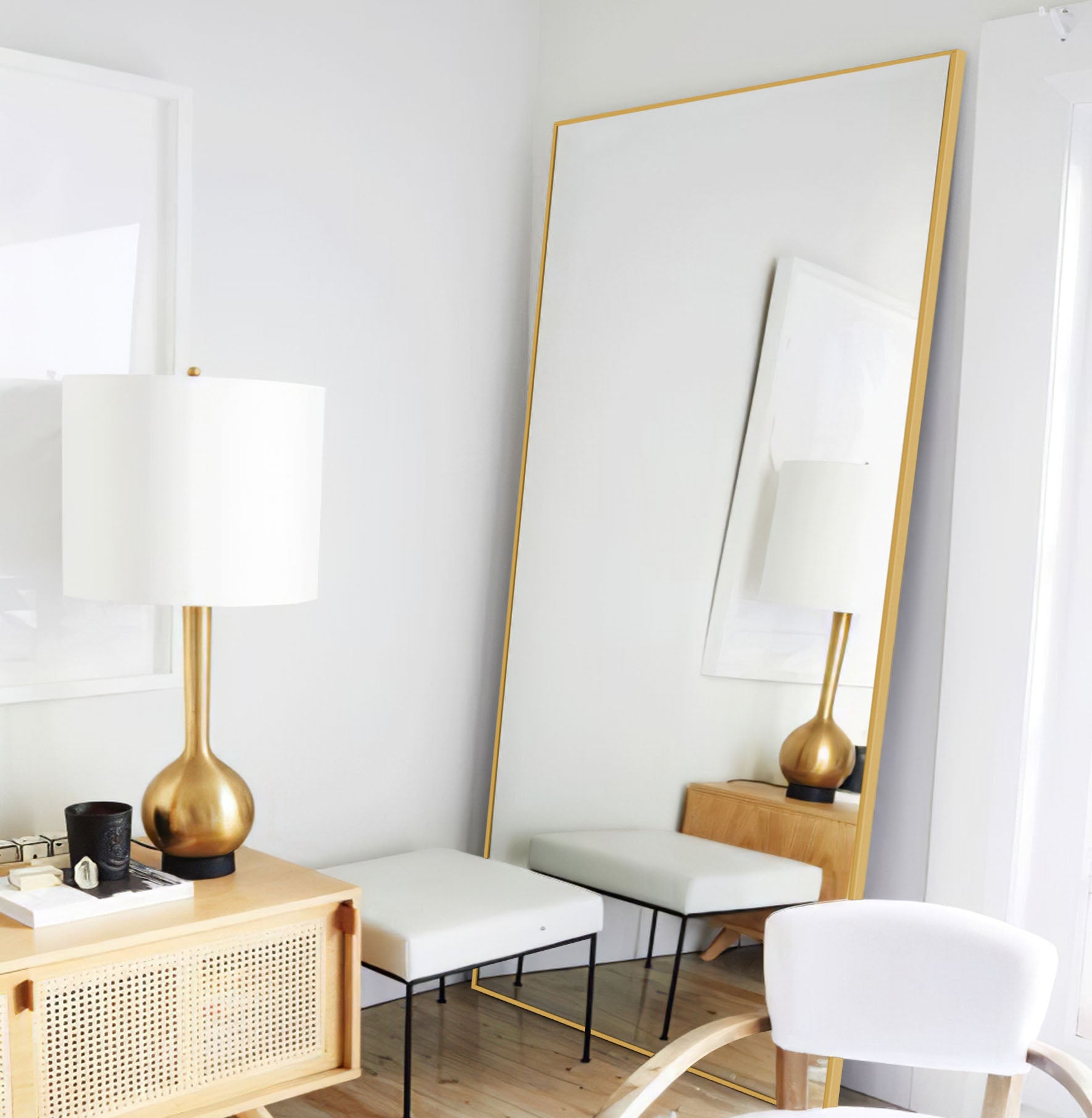 Elegant Style
The combination of regular edge lines and rectangle shape of this Full Length Mirror instantly transforms into a work of art!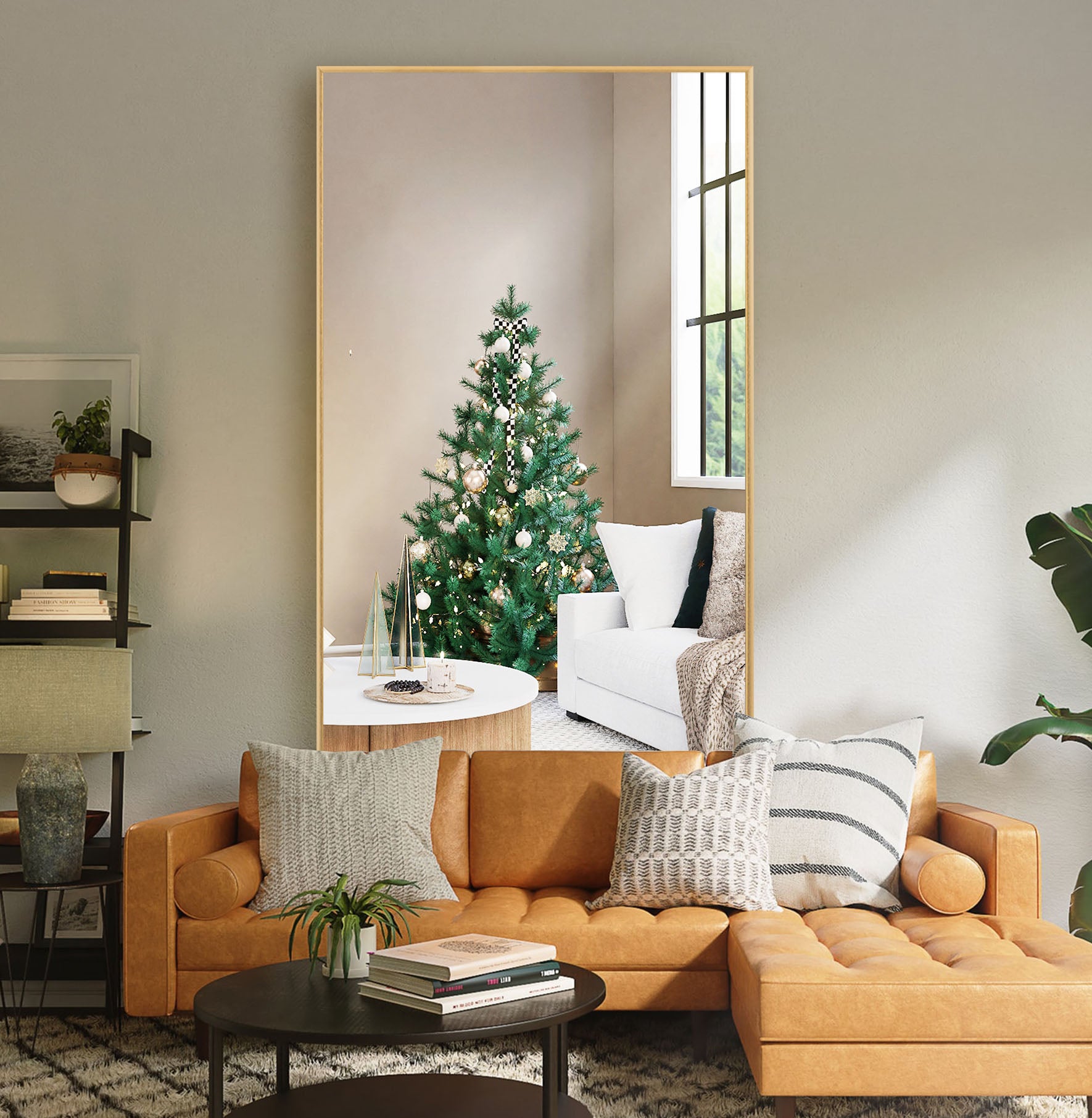 Extend the Space
Oversized surface and ultra-thin frame of Full Length Mirror extends the space and make the room big and bright.
Quality Assurance & Details
High-definition

High-definition, clear silver glass provides distinct, lifelike image and well-lit reflection!

High Stabilization

This Full Length Mirror has stable and anti-slip bracket on the stand, not easy to turn over.

Safe Packaging

Each Mirror is packed in new carton, which is thick cardboard and has inside protective layer.

Explosion-Proof

This Full Length Floor Mirror is covered by explosion-proof membrane, protecting you and your family.